Fully Equipped AND Ready
To Tackle Any Job
Get the right equipment for your job - save time & money
Routine cleaning and maintenance
Drain repairs and crack patching
Drain surveying
Drain blockage clearing, root-cutting and fat deposit removal
Emergency waste overflow response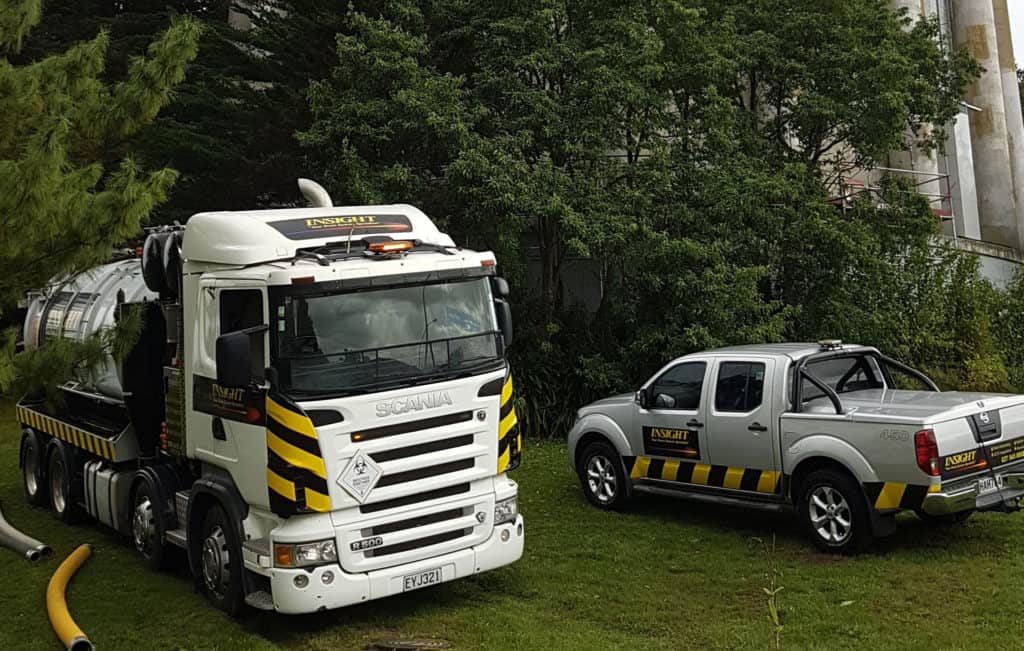 Got a critical issue? waste water overflowing?
We respond to critical issues immediately and provide cost-effective solutions
We understand what's at risk
As technical experts, we understand the significance of drainage issues and what's at risk including:
Stability and quality of roading infrastructure
Environmental impacts
Health and Safety risks
Insight NZ responds rapidly to the needs of industrial clients to ensure you:
Avoid costly shutdowns
Uphold health and safety requirements
Meet environmental regulations
Operate at optimal levels of efficiency
Receive clear and detailed documentation of compliance
We prevent expensive problems
Maintenance to prevent stormwater and wastewater problems is an integral part of our operation. The ramifications for overflows are huge, and so we like to get in and maintain pipes to keep levels down before the worst occurs.
The environmental and health impacts of overflowing drains can be catastrophic, which is why many industry leaders choose us for storm and wastewater management. Our expertise in clearing, surveying and repairing pipelines quickly and efficiently means:
Sites are kept operational
Downtime is minimised
Standard maintenance and overhaul procedures are carried out in an optimal time frame
Our staff hold all appropriate licences and certifications including:
CCTV Certified
Safewise Certified
SHE Certified
Combined Spaces Certified
Traffic Management Certified
First Aid Trained
Insight NZ operates stringent Work Drug Testing Policies and all our staff are Ministry of Justice checked.
We invest in specialist equipment and the latest technology
True High Definition Technology
There's a big difference between high definition 'compatible' cameras and actual high definition cameras. Naturally we use true HD resolution to provide our operators with optimal clarity.
The latest HD technology enables us to see much more in a pipe than we would otherwise, which means better diagnosis and the ability to repair pipes internally.
Insight NZ invests in IBAK's German made world leading pipe inspection systems.
We Can Repair Drains Internally
Save time and money with our internal drain repair service.
Avoid costly excavations and drain relaying by patching pipes instead.
Got a critical issue? waste water overflowing?
We respond to critical issues immediately and provide cost-effective solutions