Fully Equipped AND Ready
To Tackle Any Job
No Hidden Costs – One All Inclusive Price
Drain Clearing & CCTV Services In One
Waikato's Only Drain Repair Service
Insight NZ quotes for everything upfront, and we send a vehicle with dual capability so you don't have to pay for two. That means if you need CCTV services as well as drain unblocking, we won't charge you for an extra vehicle or operator.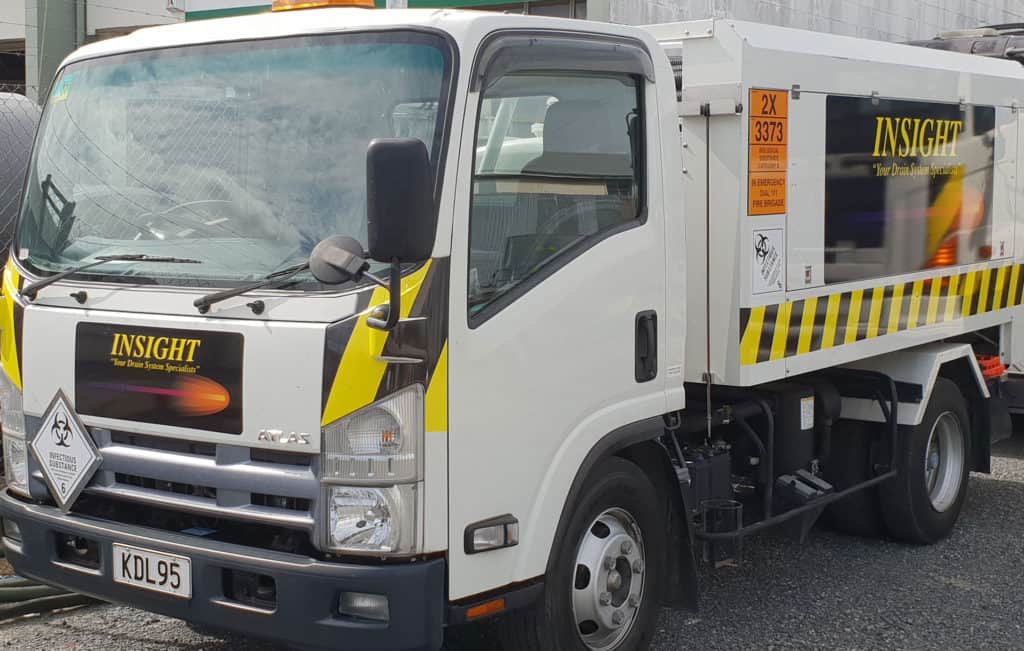 One experienced team. One inclusive price. One cost-effective solution.
Insight NZ quotes for everything upfront
Our experienced team dispatches what's needed at the onset, saving you time and money.
Waikato's only drain repair service
Avoid Costly Dig-outs and Drain Relays
Saves considerable money and preserves aesthetics
No mess drain repairs
With our specialist team and equipment, we can clear and repair drains without having to excavate or relay them. Not only does this save considerable expense, it avoids damage to driveways, lawns and gardens.
Do you need a plumber or your drains unblocked?
It's common for residential clients to call a plumber if a drain is blocked, but if the blockage is outside your house, then it's actually a drainage issue.
By giving us a call you can avoid additional call-out fees by getting the right team on the job from the start.
One of our friendly team will help pinpoint where the issue may be coming from by asking you a few questions. There is no charge for this service.
Do you have mature trees on your property?
During summer, after periods of drought, it's common for drains to become blocked. This is because trees extend their roots in search of water, and pipes are a source of water. If roots get into drains, they cause blockages.
Insight NZ provides a root cutting service, and will clear and repair your existing drains without having to dig them up or relay them.
Prevent Extra Costs with Dual CCTV & Jetting Capability
Our equipment can perform both drain clearing (jetting) and CCTV services, which means you only pay one fee.
Other companies will charge you a fee for jetting, and then another for CCTV services because they have to send two different trucks, and staff members.
Got a critical issue? waste water overflowing?
We respond to critical issues immediately and provide cost-effective solutions